Why are combination squares irreplaceable? Well, come on, I doubledog dare you to try to complete a woodworking project without one.
I find it nearly impossible to even begin work in the shop without putting my hands on one of my combination squares.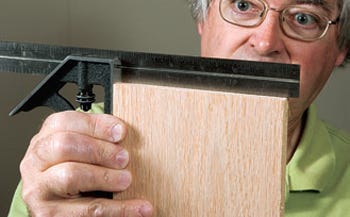 From preparing stock to initial layout, all the way to squaring up subassemblies to mounting a project on a wall — combination squares are off the hook and in my hand.