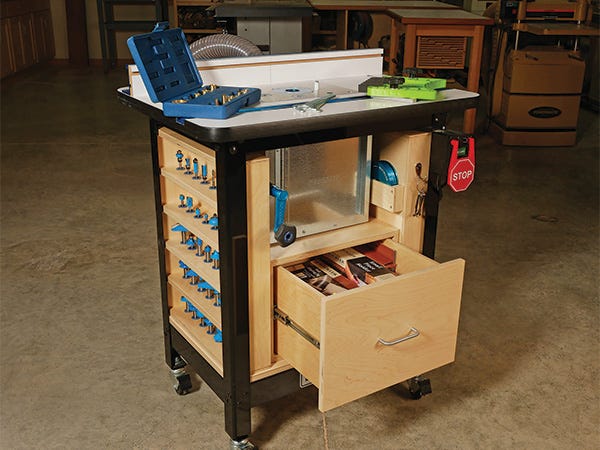 If the area inside the base of your router table is empty, you're missing an opportunity for better storage. After all, there are accessories that go along with table routing — bits, wrenches, bit insert rings and featherboards, to name a few. You might also have a box joint jig, other boxed sets of specialized bits or guide collars, push pads and various odds and ends that could really use a drawer.
This plan is one of the many Premium Plans that are exclusively available to Woodworker's Journal subscribers. It's FREE to Rockler customers. See more Woodworker's Journal Premium Plans.
While sizing up my Rockler Router Table recently, I set out to give that empty "real estate" under the tabletop more productive purpose. Made of 1/2″ and 3/4″ Baltic birch plywood, this organizer provides a catchall drawer, a place to stow necessary tools and two racks that can hold 70 router bits. A metal track in back offers a spot to hang featherboards when they're not needed. The project's design is modular, too: the base, drawer cabinet and two bit racks can slide into place without having to take the router table's base apart.
VIDEO: Overview of Router Table Cabinet
Download the Router Table Cabinet Plan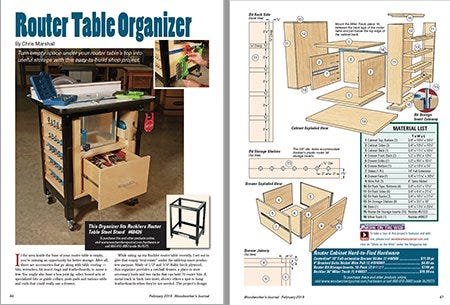 Router Table Cabinet Materials