Check out our guide to: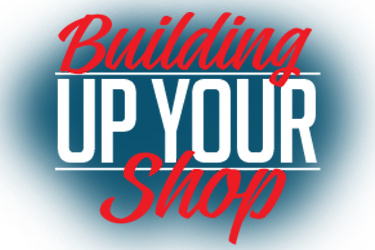 Workshop Design and Layout
Workbench
Dust Collection
Tool And Lumber Storage
Table Saw Fixtures
Miter Saw Stations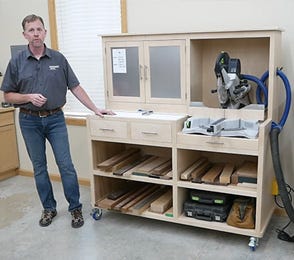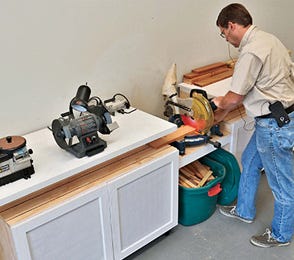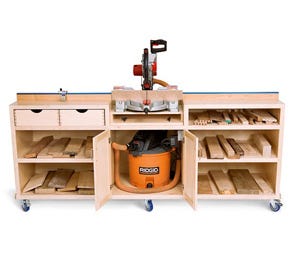 Project: Ultimate Miter Saw Stand
Maximize the potential of your miter saw with this DIY stand. Accuracy, tearout prevention, storage & dust collection are key features.
Router Table Fixtures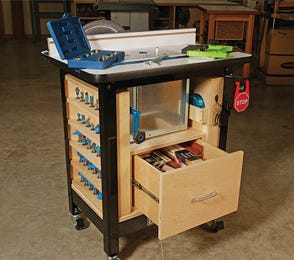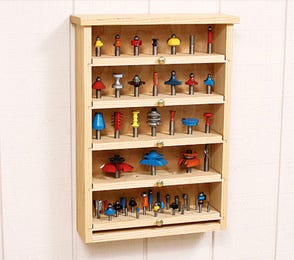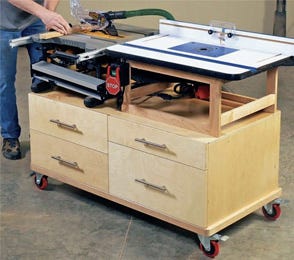 Benchtop Tool Cart Plan
This easy to build tool cart on wheels raises the top of most benchtop table saws to a 36" working height.